Welcome to the CatDog Wiki! Please read the rules before editing.
Featured Article

---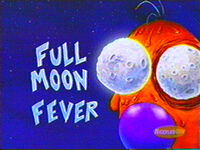 "Full Moon Fever" is the fourth episode of the CatDog series.
Characters Present: Cat, Dog, Cliff, Shriek, Mailman, Lube and Eddie
Summary: A full moon brings out and Dog turns into a wolf-like form causing him to act unusual. He becomes out of control and wants to join the Greasers. They give him a series of test to determine if he is worthy, from digging a large pile of bones and eating garbage, to ripping the pants of a mailman. Dog passes all of them but when he sees how Cat has been suffering the whole time and likely would continue to, Dog reverts back to his old self. The Greasers don't accept Dog, but he is content with living with Cat.
---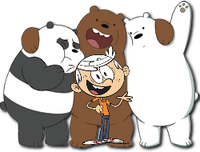 Nearburg News
CatDog was cancelled in 2005. But you can still catch Cat, Dog, Winslow, and all the others in reruns of the show.
About CatDog
CatDog was a Nickelodeon television series focusing on the life of a cat-dog hybrid, their friends, and their enemies. The show was cancelled early, though it is still playing in reruns on TeenNick. (Update: no more reruns on TeenNick, not even on Xfinifty On Demand)
Other Nickelodeon Wikis
Visit other wikis based on Nicktoons.
Community content is available under
CC-BY-SA
unless otherwise noted.